Horse ranch - Riding stable -
Riding scool
-
Room and board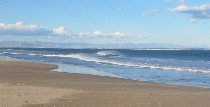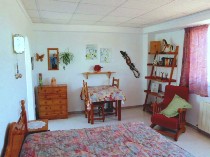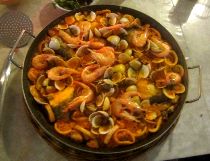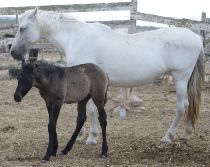 Our stable "El Refugio" at the lagoon of La Mata exists since more than 30 years.
Away from hustle and bustle, in the nature reserve of the salt lagoons of La Mata and Torrevieja, just 1.5 km from the sea and the vast dunes.
The sandy beach is almost 15 kilometers long and 50 meters wide; the sea is clean, there are no stones, very few algae or annoying sea creatures.
You stay in spacious rooms with shower and toilet, directly above the stables with a great view over the lagoon.
Our chef will prepare an extensive breakfast for you every morning and a dinner menu in the evening - vegetarian, vegan, gluten-free or other adaptations are happily made on demand.
You can access our free W-LAN in the dining room and on the covered terrace.
About 50 horses "ready to ride" live on our site, in the stables and paddocks: Cruzados, Hispano-Arab, Lusitanos, a Frisian mare and even a donkey.
We are a state-approved registered horse farm for PRE, sale of PRE, Cruzados, Hispo-Arabs and Lusitano horses. We have good contacts with other reputable breeders of our region so we can always assist you in buying a Spanish horse.
If you fall in love with one of our horses and want to take it with you: No problem, we will organize the transport and all the necessary shipping documents.
In addition to our horses, a lot of other animals have found a retreat here and they almost form a small zoo: dogs, cats, sheep, goats, wild sheep, turtles, iguanas, chickens, parrots, a peacock and all sorts of different birds.
Enjoy your holidays in a familiar atmosphere!